Nº 2 / 2017 - abril-junio
Shareholder activism: agents and strategies
Ibai Adenso Puente González
Uría Menéndez
Abstract:
Shareholder activism is growing in both the Spanish and international corporate landscapes and is of increasing concern for affected companies. Whether channelled through proxy advisory firms or initiated by the shareholders themselves, shareholder activism is becoming critically important to the decision-making process of company directors and management bodies.

This article analyses what shareholder activism is and who the major players are, as well as the techniques they use to carry out their strategies. For that purpose, we will look at recent experiences at both an international and national level as we propose starting a process for the regulation of the proxy advisory industry, in cooperation with all the parties involved (regulators, companies, shareholders, other stakeholders and proxy advisory firms).
Keywords: Keywords: shareholder activism, hedge funds, proxy advisors, shareholders' activism strategies, empty voting, greenmailing.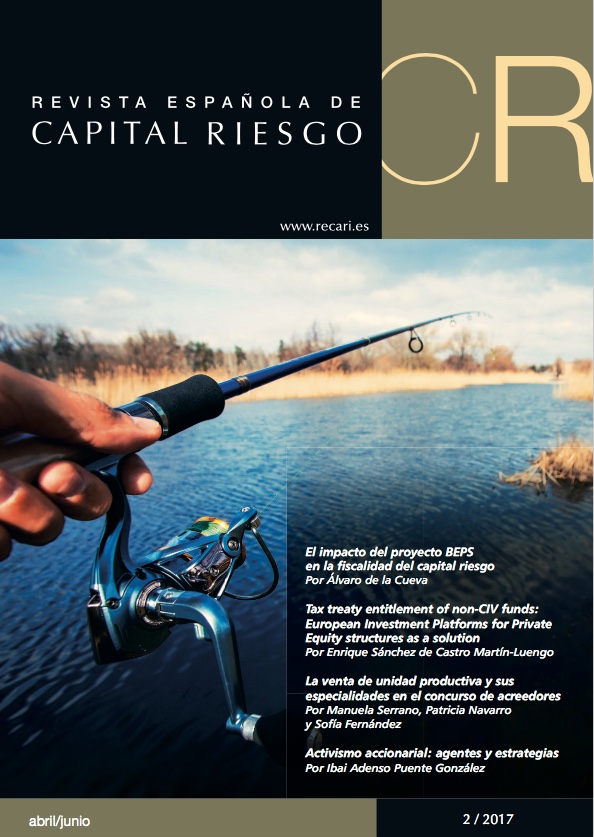 DIRECCIÓN REVISTA ESPAÑOLA DE CAPITAL RIESGO
Prof. Dr. D. Rafael Marimón
Catedrático de Derecho Mercantil
Universidad de Valencia
DIRECCIÓN BOLETÍN DE ACTUALIDAD DEL MERCADO ESPAÑOL DE CAPITAL RIESGO
Sr. D. Miguel Recondo
Instituto de Capital Riesgo (INCARI)