Nº 1 / 2014 - enero-marzo
The Spanish legal regime of public-to-private transactions
Alexander Kolb
Linklaters
Antonio Serrano Acitores
Antonio Serrano Alberca Abogados
Abstract:
This work analyses the so-called public-to-private transactions, that is, transactions whereby a control stake of a listed company is bought out with the intention of subsequently delist said company. replica horloges
Taking into account the fact that these transactions entail, prior to the delisting, taking control of a listed company, we are herein obliged, without question, to deal as well with the takeover bids legal regime.

Keywords: Public-to-private transactions; takeover bids.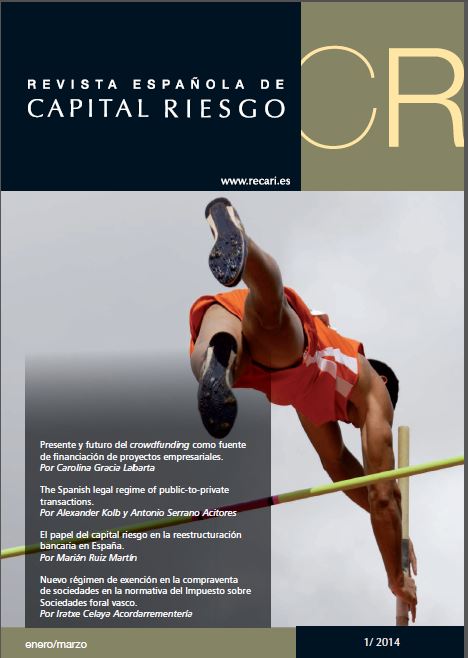 DIRECCIÓN REVISTA ESPAÑOLA DE CAPITAL RIESGO
Prof. Dr. D. Rafael Marimón
Catedrático de Derecho Mercantil
Universidad de Valencia
DIRECCIÓN BOLETÍN DE ACTUALIDAD DEL MERCADO ESPAÑOL DE CAPITAL RIESGO
Sr. D. Miguel Recondo
Instituto de Capital Riesgo (INCARI)